Welcome to the Panama City Plastic Surgery website! In the realm of aesthetic transformations, one name stands out for his unparalleled expertise and commitment to artistry – Dr. Raymond Mockler.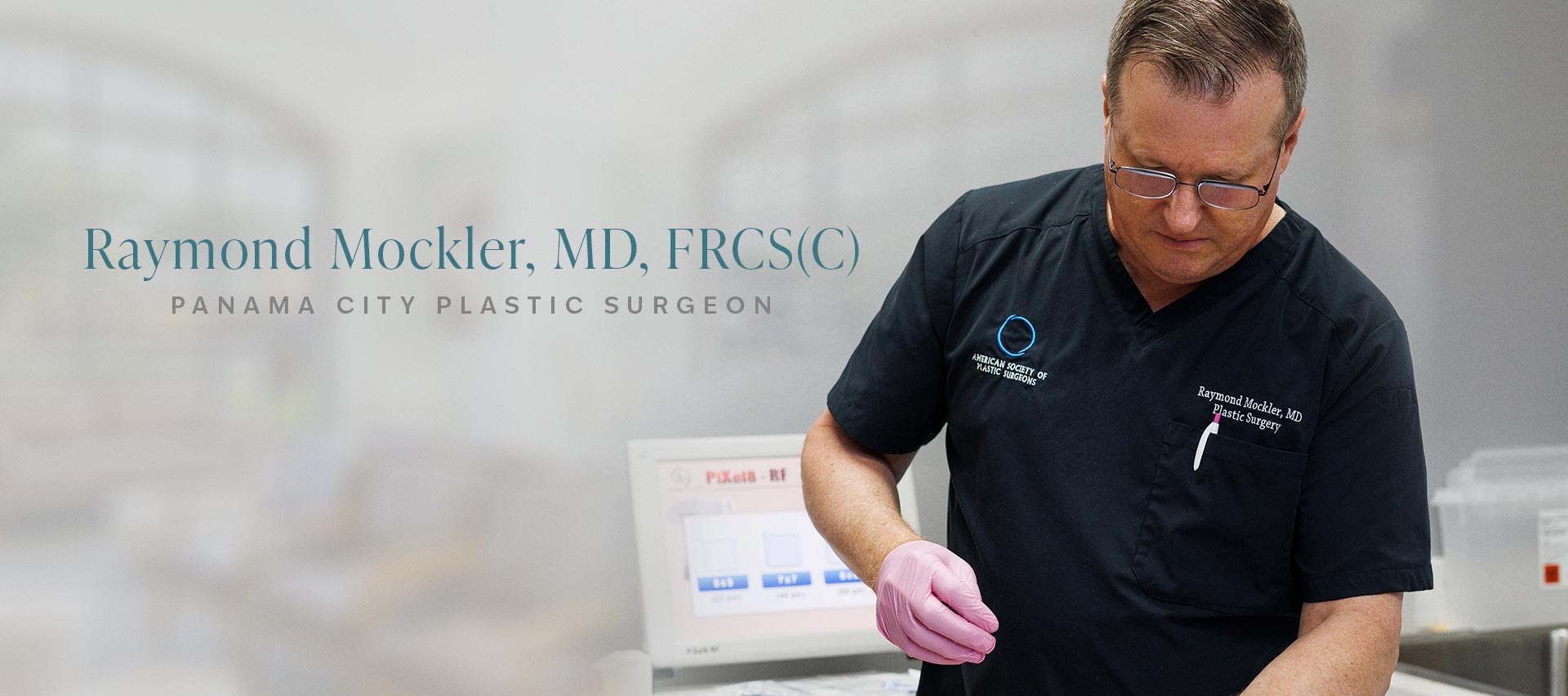 Experience and Training
Dr. Mockler has earned his reputation as a skilled plastic surgeon who combines surgical precision with a keen eye for natural beauty. In addition to extensive training in plastic surgery, he completed fellowships in hand surgery and microsurgery.
Procedures Offered
Dr. Mockler uses his broad base of experience to decide on the best care for each patient. From concerns with the appearance of your face, breasts, abdomen, and/or thighs to a traumatic hand injury, Dr. Mockler will evaluate and treat you for optimum results. Some procedures offered include:
Facelift: A facelift procedure can lift sagging skin and reverse the signs of aging and restore facial contours.
Breast Augmentation: Whether for enhancement or restoration, Dr. Mockler employs advanced techniques to achieve natural-looking breast augmentation results.
Body Contouring: From liposuction to tummy tuck, Dr. Mockler offers body contouring procedures that can restore a proportional body shape.
Non-Surgical Treatments: Embracing the latest advancements, Dr. Mockler provides non-surgical treatments like BOTOX® Cosmetic and dermal fillers to help patients attain their aesthetic goals without going under the knife.
The boob expert! Highly satisfied! Add 5 more stars
"Very informative consultation, compassionate staff, very friendly environment. Followed by a successful surgery. You are in great hands. The doctor is superb at what he does."

— TT

healthgrades.com
Dr. Mockler's extensive experience makes him a top choice for those seeking aesthetic refinement, whether it is a surgical procedure or a non-surgical treatment. At Panama City Plastic Surgery, we want to make your aesthetic journey as comfortable and stress-free as possible. Call us at (850) 769-7270 or fill out our contact form to request a consultation.